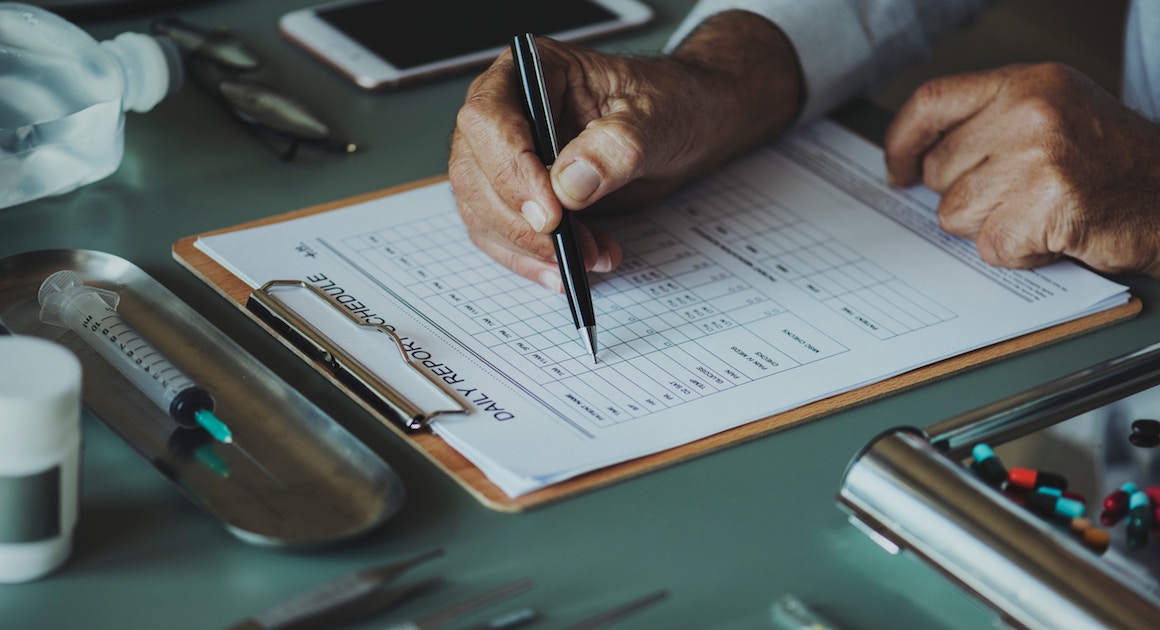 Patient Care Outside the Exam Room
---
What exactly does healthcare case management mean in direct primary care and specifically at ImagineMD?
At ImagineMD, we recognize that as a busy executive, mother, engineer, factory worker, attorney, graduate student, or whatever you are your time is precious and that you need help navigating the healthcare system efficiently so you can get on with the business of life. You aren't an expert using our bloated, inefficient healthcare system—but we are, and that's why we're here to help! Our team is committed to providing you with proactive case management for all your healthcare issues. But what exactly does case management mean?
As a busy individual, you don't have time to call to schedule the tests and procedures that your doctor orders for you—things like MRIs, CT scans, mammograms, colonoscopies, or anything else. So we do it for you. We arrange all necessary tests (from lab work to x-rays to specialty tests and appointments) and provide you with clear instructions about how to prepare for them, where to go to get them, and what to expect the experience will be like. We not only refer you to facilities and providers of the highest quality, but also seek out providers that offer price transparency to ensure you're charged the most appropriate price. In a world where high deductible health plans reign and copays and coinsurance can really add up, we remain sensitive to your desire not only for good clinical outcomes but also for good financial outcomes.
How many times have you had tests and procedures done whose results you didn't fully understand? At ImagineMD, we arrange all referrals to specialists and communicate with them and you after your appointment to make sure everyone involved in your care agrees about next steps. And when it's Sunday night at 9pm and you have a test or procedure but can't remember what medications to take (or not take) or when it's scheduled to take place, your ImagineMD physician is only a phone call away. We demystify the healthcare experience and work hard to ensure your care plan is followed and understood.
Have you ever had a test and then never heard back about the result? We make sure all test results are communicated back to you within 24 hours of being completed, whether normal or abnormal. No test result will ever be communicated without an accompanying interpretation. That is, we will always explain to you what your results mean, give you an opportunity to ask questions, and figure out with you what, if anything, needs to be done in response. Our patients are never left in the dark about their health status.
If you have a chronic medical condition (like diabetes, asthma, or congestive heart failure, for example) that requires regular monitoring, we'll not only provide convenient ways for you to do so, but also convenient ways for you to report the results to us so we can make adjustments to your treatment efficiently, often without the need for in-person visits. In this way, we can often prevent your condition from flaring and decrease the number of specialist, urgent care, and ER visits you need to make, as well as improve the overall quality of your life.
Whether you have a chronic medical condition or are simply trying to change an important health behavior (like lose weight, quit smoking, or exercise) we will proactively reach out to you on a regular basis via text, email, or phone calls to support your attempts and make it more likely that you'll succeed. We're invested in your overall health as much as you are and consider ourselves your coach and partner.
When new studies are published in the medical literature that are relevant to you, we'll proactively reach out to you to discuss any changes (in lifestyle, diet, medication, and so on) we both agree make sense for you to make. If you come across any studies that you'd like to ask us questions about, we'll be available to answer them and interpret them for you and with you. We encourage active participation in your own lifelong healthcare plan. We believe expanding our patients' health literacy to be an important part of our job.
Though we'll never charge your insurance plan for any of the services we provide at ImagineMD, we'll help you navigate any issues you have with your insurance company, including claim reimbursement, insurance plan selection, and pre-authorization requests for tests and treatments. We dislike dealing with insurance companies as much as you do, but we have unique knowledge that allows us to navigate the insurance system and tap into the key areas to ensure you, our patients, get the necessary care you need outside of what we provide at ImagineMD.
Each of our physicians thinks of himself or herself as your healthcare partner, coach, and healthcare content expert. Our physicians are the best of the best and have been provided an environment where they're able to focus on you, the patient, rather than on some third party's reimbursement requirements or on checking boxes to show they've completed some menial task that contributes nothing to your overall health. We believe that patient-centric primary care that's accessible, high quality, and cost-effective is just better medicine. Don't you?
[jetpack_subscription_form title=" subscribe_text='Sign up to get notified when a new blog post has been published.' subscribe_button='Sign Me Up' show_subscribers_total='0′]