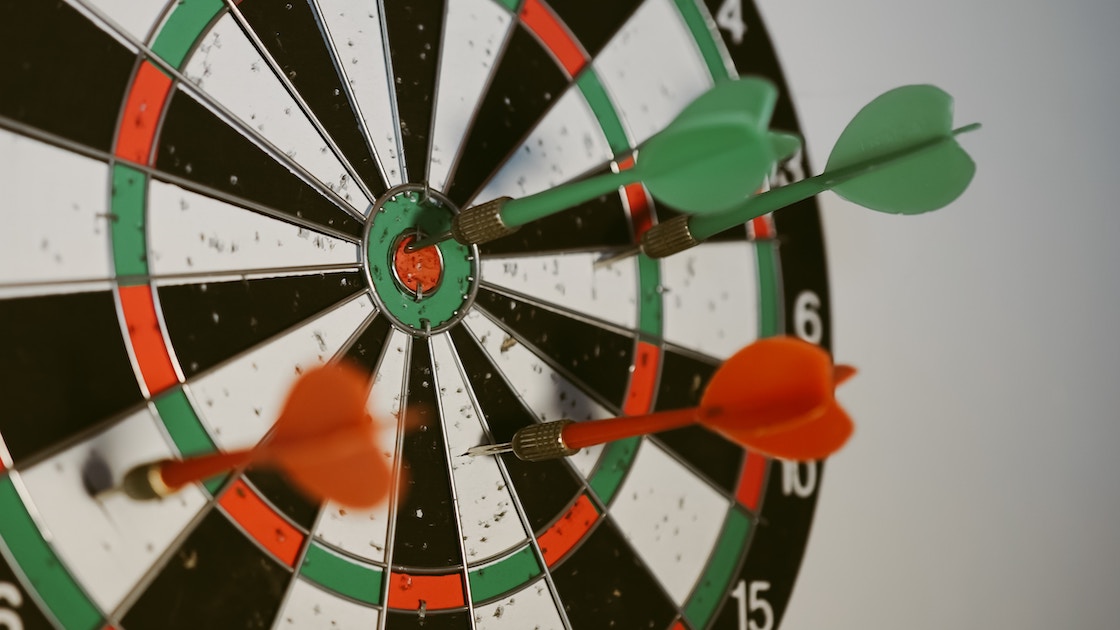 Mediocrity Will Not Be Tolerated
---
As a leader at ImagineMD who feels personally responsible for the performance of the health plans we serve and for the experience our patients have in all our facilities with our staff, as well as with everyone responsible for making the employers' health plans function, I've discovered that the key to success is maintaining a consistent level of blazing intensity, the same level of intensity I brought to my training for a climb of Mt. Rainer where I put on a 50-pound weight vest and exercised on a Stairmaster for four hours every week for months on end. 
To accomplish ImagineMD's mission of providing our members—our patients—an exceptional customer experience and the best possible clinical outcomes necessitates a level of intensity and speed that many in the healthcare and health benefits spaces aren't prepared to meet. We've found it astonishing how many companies operate at a slow pace and commit numerous errors without even realizing it. As we often say, however, "it takes a village"—meaning, to realize the dramatically improved access to care, quality of care, and reduction in the cost of care we promise our customers, every partner we work with not only needs to integrate their operations with ours seamlessly, but also to match our level of intensity. When we have that in every partner, patients receive the quality of care promised by 21st-century medicine that's so rarely realized, and the employer-sponsored health plans we serve sing!
Seizing every opportunity to accelerate a company's progress, to demand better outcomes, and to streamline standard operating procedures is crucial to building a world-class operation. To ensure effectiveness, a company must relentlessly follow up and address issues at every turn. Yes, this approach may sometimes feel confrontational to our partners and even to our employees, but at ImagineMD, we consider this an essential part of our role as the hub of a well-designed health plan.
When a company instills a sense of urgency, people become more energized and motivated. For example, when someone on our team is working to solve a problem for a patient and asks me when the response is needed, I tell them "immediately" even if that seems unreasonable. This is because our patients should be able to expect that kind of response. If we're to deliver truly exceptional patient experiences and truly exceptional patient care, we have to think like some of the best companies in the world, companies that aim consistently to overdeliver for every customer. This means increasing our employees' and partners' sense of urgency. By altering response times, we distinguish ourselves from others in the healthcare space.
Increasing the pace of problem-solving and providing answers doesn't solely result in people and partners working faster; it leads to a change in their approach to the work. They become more assertive in their expectations of others, which is precisely what we desire in our organization. ImagineMD cultivates a culture of relentless striving. We take great pride in it. Our culture rewards those who achieve results. Our values set our expectations:
CUSTOMER SERVICE (we exceed your expectations)

QUALITY (we do it right or don't do it at all)

INTELLECTUAL HORSEPOWER (we only hire the smartest in class)

PERSISTENCE (we keep asking questions)

EFFICIENCY (we work smarter, not harder)
Everything we do for patients we do with a sense of urgency. Pressure is applied to get answers, solve problems, deliver care, and respond in a timely fashion. Sometimes our partners aren't prepared to respond to our sense of urgency. In fact, many of our partners struggle to keep up with the expectations patients—rightfully—have about response times to their needs. But those who understand where excellence comes from rise up, match our intensity, lean into the work, and embrace the same commitment to excellence we've set as our fundamental aim. Expecting—demanding—excellence has the power to bring about change in and of itself. When we find excellent partners, the work we do feels effortless and satisfying. Alternatively, when we work with partners unaccustomed to matching our level of intensity, we all struggle, which makes the work feel hard and unsatisfying.
Mediocrity is a silent killer of companies. But it's not the team members at the bottom of the pack that causes their demise. Everyone is aware of the underperformers, and their issues are eventually addressed. The real threat to organizations lies with the middle-of-the-road performers. They're the biggest threat to a company because they exist in abundance and are generally accepted. They're not quite bad enough to be fired, but not good enough to be retained. Essentially, they're nothing more than order-takers along for the ride.
To remedy this, these players must either train up to the top of the pack or be demoted and eventually replaced. Yet leaders often struggle to take this action. They perceive this approach as excessively strict and fear potential repercussions, such as employee attrition. While everyone desires positive outcomes, not everyone is willing to do what it takes to achieve them. But when I've witnessed leaders embrace this approach, the results are often astonishing: a transformation of their organizations that then begin to routinely obtain the kind of remarkable results we at ImagineMD strive for—and achieve—every day. In fact, we work with some of these organizations right now. 
This performance-focused approach clashes with the prevailing attitudes in the healthcare vertical. Healthcare companies have become more preoccupied with Net Promoter Scores (NPS) than with prioritizing their customers' actual clinical outcomes and customer experiences. They pamper their employees excessively and become entangled in matters unrelated to their core mission.
In the end, it boils down to setting expectations: Refuse to settle for mediocrity. Strive for excellence in everything you do. At ImagineMD, we're clear about our priorities and make every decision with the goal of furthering them, of becoming better as an organization, of providing continuous quality improvement that yields ever-increasing tangible benefits to our patients and the health plans we serve. The key ingredient is simple: intensity.
[jetpack_subscription_form title=" subscribe_text='Sign up to get notified when a new blog post has been published.' subscribe_button='Sign Me Up' show_subscribers_total='0′]