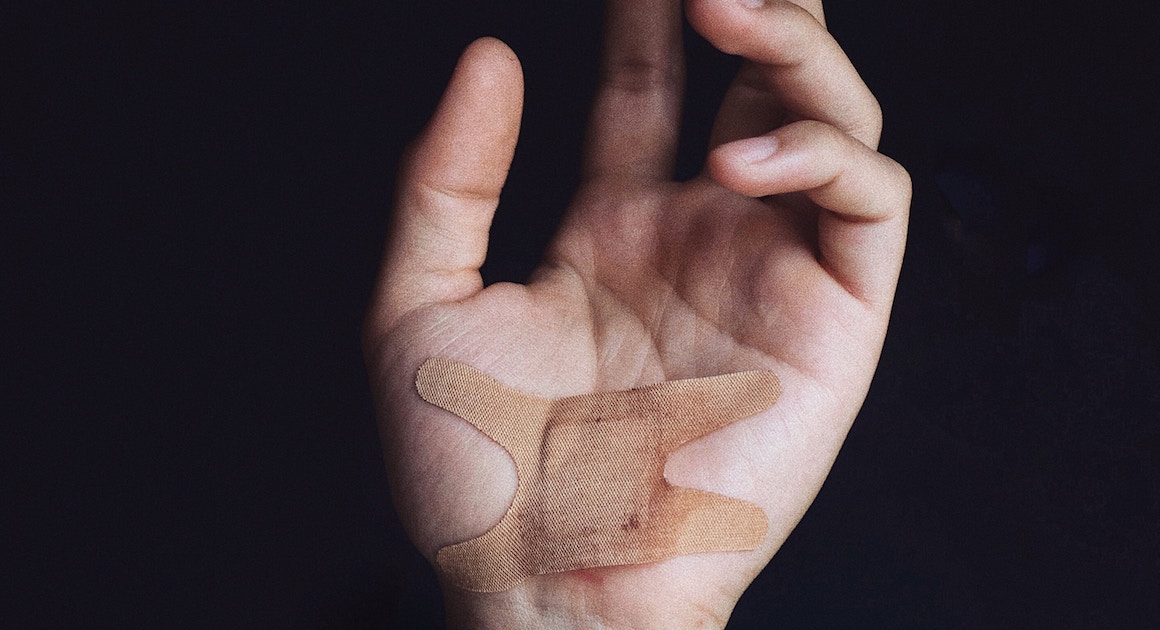 A Proposal To Contain Health Care Costs
---
In two previous posts, A Prescription For The Health Care Crisis and Analysis Of The Health Care Law, I attempted to analyze the major cause of America's skyrocketing health care costs and why I was skeptical that the new health care law would do much to curtail it. In this post, I'd like to offer some concrete ideas about what I think needs to change to slow the rate of rise of our nation's health care bill. While I'm certainly no expert in health care policy or economics, I have had extensive experience as both a health care provider and administrator and would like to get a conversation going in this forum that addresses the most significant cause of our inflated costs.
Though the ideas I suggest below have little empirical evidence behind them (at least in the context of health care), as studies haven't yet been done to prove their efficacy, they do leverage knowledge from outside the health care field, from the fields of psychology and to a more limited degree economics. However, whatever useful ideas might come out of this exercise, I would be the first to advocate that they need to be tested to see if they play out the way I imagine.
In the previous two posts, I argued that the most significant drivers of rising health care costs are innovation and over-utilization. While the former is desirable and a bullet I would argue we must make ourselves bite, bringing the latter under control would seem to do the most to slash the rapid rate of rise of our nation's health care costs. My ideas will focus mostly, therefore, on changes to our system that might reduce over-utilization of health care resources.
While government regulation remains a critical tool in many areas of health care, in this area it has been and will remain unhelpful. This is because over-utilization always happens, when it does, as a result of conversations between health care providers and patients. "I really think I need an antibiotic, doctor," one patient says, when he doesn't because, like most infections, his is viral. "I think I need an MRI, doctor," says another patient with severe low back pain, when she doesn't because 99% of back pain is from musculoskeletal strain. "You need a stress test," an ER doctor says to a thirty-five-year-old triathlete with right-sided chest pain and no cardiac risk factors because there's a 1-5% chance his pain is cardiac. To limit over-utilization enough to make a dent in our nation's health care bill, government regulators would have to effectively oversee the majority of these conversations across America. How could they possibly manage that?
Perhaps by returning to the thinking of our founding fathers, who leveraged basic principles of human nature to design our government (as demonstrated by their idea to separate the powers of the government into three branches that check and balance the power of the others). If we create the right incentives for providers, patients, and insurance carriers, perhaps self-interest can be leveraged to make our system not only less costly but optimally effective. I don't pretend to suggest this is the whole of the solution to our current crisis, but I do think it's a critically important part.
WHAT DETERMINES COST?
The answer depends on what position you occupy in the health care system. For providers and hospitals, the cost to provide a given service is determined by the direct costs (e.g., for a blood test, the cost of the phlebotomist, needle, syringe, alcohol swab, container, patient labels, etc.), indirect costs (the contribution each service must make to keep the lights on and the hallways clean, etc.), subsidy costs (the cost of some well-reimbursed tests, like cardiac catheterizations, must often be inflated to subsidize the cost of poorly reimbursed tests, like mammograms), and desired profit margins. For insurance companies, the cost to provide insurance to beneficiaries is determined by provider/hospital charges, cost of administrating the plan, medical underwriting (a factor to account for the risk of utilization of health care resources for specific beneficiaries), and desired profit margins (not applicable to government-sponsored insurance). For health care consumers, the cost to receive health care services is determined by insurance premiums, co-pays (a fixed dollar amount that the consumer must pay for each service) and/or co-insurance (a fixed percentage amount that the consumer must pay for each service), deductibles, and out-of-pocket costs.
It is, of course, even more complicated than that. For example, providers and hospitals will charge different rates for the same procedure depending on the insurance carrier (carriers bringing large volumes of patients into health care systems often getting volume discounts). And different insurance carriers will reimburse providers at different levels for the same procedure (Medicaid, for example, typically pays almost pennies on the dollar to health care providers). Nevertheless, this frames the basic context in which I'd like to put forth the following ideas.
HEALTHCARE COVERAGE
All insurance carriers must start to reimburse health care providers and institutions at the same rate for the same things. As mentioned above, currently government-sponsored health plans (e.g., Medicaid) reimburse providers and institutions at a rate far below that of private insurance (meaning if a hospital charges $100 for a chest x-ray, for example, Medicaid might pay only $10), which has had two important effects:
Providers and hospitals must inflate their charges in order to get paid what they really want. Comparing prices for services between providers becomes almost impossible as the insurances they accept—and therefore the degree to which they inflate their charges—varies. The people this matters to the most are those without health insurance who pay 100% of expenses out of pocket as they are required to pay the full amount (though, in some instances, out-of-pocket discounts are provided).
Providers and hospitals are systematically attempting to avoid caring for Medicaid patients. Medicaid is the least desirable insurance because it reimburses providers and hospitals at the lowest rates. As a result, many providers and hospitals have been working on subtle ways to decrease the number of Medicaid patients they see (e.g., reserving a limited number of Medicaid slots in their schedules so when Medicaid patients call for appointments they often have to wait a long time to be seen, which discourages them from wanting to come, etc.). Medicare's reimbursement rate has come down in recent years to near Medicaid's, which means seniors may soon be at risk for the same disenfranchisement as we're seeing with the poor (the main reason it hasn't started to happen already is that it's been harder politically to refuse to care for senior citizens).
If our nation's healthcare providers and institutions were able to expect full (and therefore equal) reimbursement from all insurance carriers, they'd find no one insurance carrier—and therefore no one type of patient—more desirable than any other. Attempts to disenfranchise any one group of patients would cease.
What negative consequences might result from this change? Most obviously, it would work directly against the goal of reducing costs, at least for insurance carriers. The cost of insuring patients, and therefore the cost of insurance premiums, would rise dramatically unless other measures were taken to reduce the volume of services being performed without compromising health care outcomes.
HITTING THE SWEET SPOT
My contention is that this is not only possible but also desirable. In the two previous posts, I wrote about the "sweet spot" in the delivery of medical services toward which providers should aim in every instance (ordering just the right type and number of tests and prescribing just the right treatments that minimize cost and risk of complications while simultaneously maximizing diagnostic accuracy and good outcomes). It may be difficult to identify, this "sweet spot," a constantly moving target that depends on what complications a patient develops through a particular course of disease work-up and treatment, but there's evidence to suggest that ample room for improvement in hitting it exists, that many if not most doctors and patients together err on the side of doing too much. Most patients, and many providers, think that the more tests that are done, the better the outcome that will result. But this reasoning is flawed, first because patients mostly don't need the antibiotics they're prescribed nor often the CTs or MRIs, and second because data suggests the more we do, the greater the risk patients have for developing complications related to the tests and treatments themselves and having worse outcomes. More medicine is not necessarily better medicine.
This is the new mantra doctors and patients alike must begin chanting together. Finding the "sweet spot" takes experience, knowledge, and judgment. And time. That's why the new model of direct primary care represents one of the best solutions to reducing unnecessary over-utilization of healthcare resources. That no two doctors may agree on just what the "sweet spot" is for any given patient's circumstances doesn't mean they won't agree on where the "sweet realm" is. Few doctors (I hope) would order a neck CT or chemotherapy for a routine sore throat (as a particularly nervous patient once demanded of me). But whether or not to order a CT for back pain or an MRI for headaches—well, there you find a big variation.
Studies help us with some of these questions. There are stereotypical characteristics of headaches that enable us to label them with a high degree of certainty as benign and not in need of further testing. The problem, however, comes in with the phrase "high degree of certainty." As an individual patient, you want all the certainty you can get. Because of the moral hazard that currently exists in most health care transactions (that is, because patients pay insurance premiums that cover most if not all of the cost of expensive tests and don't as a group believe in the very real dangers of many of them, they perceive no reason not to want them ordered), individual patients typically demand more testing to establish more certainty. They don't have a doctor's training to know when such testing will add little certainty to a diagnosis, tend not to believe it when it's explained to them, and as they're the ones with the most to lose if the diagnosis is wrong, often feel quite attached to getting the test(s) they want.
And mostly doctors order them. Medicine is not just science. Rather, it's the art of applying science to patient problems. There are many, many scenarios in which studies don't exist to guide us or which provide guidance for a population of patients too dissimilar to the ones in front of us. For that reason, there will always be uncertainty in how to proceed and more than one way to approach almost every problem. Which means doubt will always remain a part of most diagnoses and treatments.
It's that doubt that lies at the core of over-utilization of health care resources. What's needed then is a set of incentives to motivate patients and providers to manage their anxiety about this doubt in a more cost-effective way—not just because it will save money but because some evidence exists that it will improve outcomes.
ON THE PATIENT SIDE
I've been afforded a unique view of the differences that different payment schemes make in patient health care consumption behaviors. For part of my week, I work in a primary care clinic in which co-pays and co-insurance charges are minimal and the moral hazard is in full display. For the other part of my week, I work in a student care clinic where poor patients (i.e., students) have, relative to their incomes, enormous co-pay and co-insurance burdens.
The difference in attitudes toward consuming health care resources is striking. Students challenge my recommendations for tests and treatments far more frequently than my general medicine patients do. Both groups are already resistant to the idea of undergoing invasive treatments (e.g., surgery) for obvious reasons. But in contrast to my general medicine patients, students are almost as resistant to non-invasive or minimally invasive tests (e.g., blood draws)—solely out of concerns about cost.
It's not the correctness of my recommendations that students question but the necessity. And rightly so. As a physician, I'm generally biased in favor of doing something rather than nothing, even when doing nothing represents the better course. To have my decision to order blood work, or an x-ray, or a CT scan questioned forces me to more critically evaluate what I'll do with the information I learn. It's always an excellent thing for me to ask myself if the tests I'm recommending will yield information that affects my choice of treatment. Because if it won't, why am I ordering it? (One could argue in some instances to allay patient anxiety. But that's the exception, not the rule).
As a result of my anecdotal experience caring for both groups, I've developed a bias in favor of a payment system in which we require some co-pay for every medical service rendered. Though it may increase out-of-pocket costs, it may also decrease over-utilization enough to flatten the rate of rise of insurance premiums (which are determined each year by the prior year's utilization). Patients might on average pay more for individual encounters with our health care system, but their insurance premiums might stabilize over time and their overall lifetime costs for health care might be lower. We have fifty states in our union. Surely we can find a way to test this hypothesis in one of them.
How would we figure out where to set the co-pays to yield the behavior we desire (i.e., a greater willingness to question the recommendations health care providers suggest)? By setting the co-pays at the price people first begin to wonder about their ability to afford them. Studies have demonstrated what our common sense tells us, that our perception of the affordability of a good or service (along with our desire for it) is what most strongly predicts our decision to purchase it. Of course, we don't want patients so worried about the affordability of their health care provider's recommendations that they refuse appropriate ones. We want to set the "gain" on their resistance just right, so that they're motivated to question all recommendations but are then willing to accept the well-reasoned ones.
Perception of affordability will, of course, vary by a person's inclination toward frugality and his or her income. But studies could be done, if they haven't been already, to identify the psychological inflection point at which people will resist buying a good or service they want, but are still persuadable by good "marketing" (meaning, in the context of health care, a logical reason for subjecting themselves to a test or treatment). If, for example, that inflection point varied as a percentage of income, or disposable income, or some other easily measurable variable, we could use that as our guideline for setting co-pays for patients.
There would, of course, then arise the issue that insurance companies would want to avoid taking on poorer patients (even those who could afford their premiums because they would receive lower co-pays from them). But here government regulation might make a meaningful contribution: perhaps all non-governmental insurance companies could be required to maintain the same proportion of lower-income beneficiaries as exists in the general population. That way, the "pain" of insuring patients who make lower out-of-pocket contributions to their healthcare would be spread around equally, and insurance companies would have their bias against insuring poorer patients held in check. Actual numbers, of course, would have to be crunched to ensure this scheme wouldn't bankrupt private insurance companies. And those patients who couldn't afford private insurance premiums could remain on government-sponsored insurance.
ON THE PROVIDER SIDE
Certainly, decreasing patient-generated pressure on providers to order unnecessary tests and treatments will go a long way to shaping the behavior we want to see. But, unfortunately, in many cases providers still have incentives to oveutilize health care resources:
Some providers are afraid of missing a diagnosis and being sued, so order more tests to increase their degree of certainty even when the yield in increased certainty is negligible.
Some providers are less confident in general and tend to order more tests as a matter of style.
Some providers are simply less knowledgeable and skilled.
Some providers have difficulty saying no to patients.
Providers who perform procedures make money on every procedure they perform.
Each of these problems would seem to require different solutions. For #1, we would need tort reform (I'm arguing for this not because of the expense associated with malpractice awards and high malpractice insurance, which doesn't contribute in a large proportion to increased health care costs directly, but because fear of being sued engenders over-utilization). For #2 and #3, we would need to systematically place in providers' direct line of sight evidence-based guidelines where they exist and expert-based guidelines where they don't, a strategy reminiscent perhaps of what Atul Gawande suggests in his excellent Checklist Manifesto. For #4, we would need to devote resources to teaching health care trainees how to set appropriate boundaries. For #5 . . . well . . . procedures cost money to perform even apart from the professional fee providers who do them charge, so billing of patients must occur on a per-procedure basis in order to recoup a large part of a procedure's cost. Could the professional fee be in some way unbundled from this charge so that providers have no financial incentive to perform more procedures and are freed to consider the necessity of each on its medical merits alone? Frankly, I don't yet see how such providers would still be fairly compensated in such a payment system. Further, providers who perform procedures like to perform them. And even more importantly, procedures are what they have to offer patients, so that's what they're biased in favor of doing. How strong that bias is and how much it inappropriately influences a provider's judgment will vary from provider to provider and probably isn't something even a well-placed incentive can affect much.
CONCLUSION
Certainly, misaligned incentives only represent one problem contributing to the out-of-control costs of health care in America (for an excellent discussion of another, I highly recommend Atul Gawande's article, "The Hot Spotters"). Still, I think good evidence exists to suggest it's the most significant. In writing this post, I've attempted to present a rationale for approaching the problem of over-utilization by changing system-wide incentives rather than by adding more regulations. I certainly recognize that my specific ideas would need to be actually tried to see what results they produced. I would, however, be delighted if readers wanted to approach this post as the opening salvo of a much-needed debate by providing thoughtful criticism of my ideas in the comments.
[jetpack_subscription_form title=" subscribe_text='Sign up to get notified when a new blog post has been published.' subscribe_button='Sign Me Up' show_subscribers_total='0′]