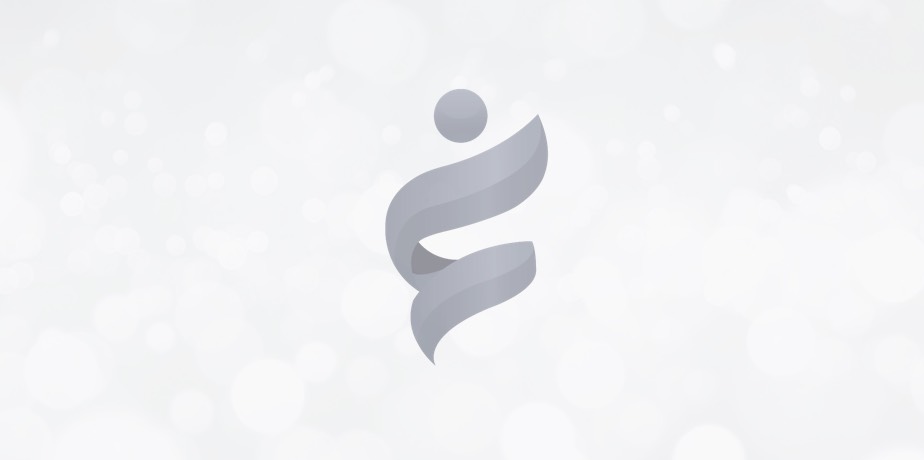 When A Beloved Pet Dies
---
Several years ago, my wife and I had to put down one of our cats.  Minnie was really my wife's cat, having journeyed with her from Vancouver to Chicago almost a decade earlier.  At some point during that time Minnie developed a urinary tract infection that damaged her kidneys. After that, according to my wife, her personality changed. By the time I met her, Minnie was no longer friendly and affectionate but somewhat aloof and disdainful (and, yes, I know this is the baseline personality of many otherwise healthy cats).
Because she had mild kidney damage, her vet had instructed my wife to infuse fluid subcutaneously into her every other day, which, after my wife and I married, somehow became my duty. I'd have to do this in a particular way: I'd hang the bag of saline on a shirt hanger, attach it to some IV tubing and then a needle to the tubing's business end; then I'd gently pick her up, lay her between my outstretched legs away from me, delicately grab a tuft of skin and fur, and insert the needle underneath. She never seemed to mind my doing it (despite the fact that at room temperature the saline must have felt cold), and neither did I (despite the fact that I've always been more of a dog guy). As I'd start the saline flowing I'd stroke her, and she'd purr. Once a large subcutaneous lump of fluid had formed, I'd pull the needle out, and she'd leap away. (But then pause to look cool doing it. Cats.)
You had to be careful with her, though. As my wife warned me many times, if you stroked her in the wrong place she'd be more likely to scratch you than purr. Needless to say, my relationship with Minnie remained a cautious one at best.
Then came the day she seemed, according to my wife, "just not herself." I couldn't tell the difference, but in all honesty I rarely paid attention to her normal behavior, so I was no judge. We took her to the vet, who drew blood and then informed us her kidneys had failed completely. He suggested we try a few days of aggressive fluid administration to see if it would reverse the damage, so we did. Days later, however, we retested her kidney function only to find it had worsened.
Our vet gave us the name of another vet, one who made house calls to euthanize pets in the safe and familiar confines of their homes. We called him, and he came over that night.
I was immediately struck by his gentle and compassionate demeanor. He asked us to tell him the story of Minnie's illness, which we did as he observed her behavior. When we were done, he said gently, "This seems like a cat that doesn't feel well." We agreed, knowing that the longer she lived the worse she would feel. My wife and I had said to one another many times in the past how we both believed when people became sick past the point of hope for a recovery and were suffering terribly that the most humane and compassionate thing to do was euthanize them. My wife in particular has always been adamant about her desire to be "put down" if she were ever to reach that point. We asked ourselves if we thought Minnie had reached that often difficult-to-define zone and had to agree little doubt existed that she had.
So my wife said goodbye to her stalwart companion of ten years, her tears falling freely. Then the vet injected Minnie with a medicine to make her fall asleep, which she did, and then with a second medicine to end her life. It took no more than ten minutes.
I cried, too, hard, both at the loss of a cat for whom, in all honesty, I had only partial affection, and for my wife's suffering at having to watch her life end. I well remembered the loss of more dogs in my childhood than I care to count, all of which represented traumas I won't recount here. Suffice it to say that, for both of us, it was like losing a member of our family.
WHY DO WE ATTACH TO ANIMALS?
For many people—in fact, I'd hazard to say, for most—pets are family members. My wife certainly felt that way about Minnie. Yet the degree of attachment pet owners feel for their pets often baffles non-pet owners. After all, these non-pet owners argue, you're a pet owner.  t's not as if when a pet dies you're losing a mother, or a sister, or a son.
But for many, including me and my wife, that's exactly how it feels. The reason is simply this: as I wrote in a previous post, The Double-Edged Sword Of Attachment, the degree of attachment we feel for things has far less to do with the things themselves than with us. Why, for example, do some of us also get upset when we lose inanimate objects like family heirlooms or keepsakes given to us by people we love? They're just things without any feelings of their own.
Because, quite obviously, we have feelings about them. The word "attachment" is a good one. We attach our feelings to all sorts of inanimate objects in a way that's psychologically powerful and that will admit no transfer. Thus, we mourn the loss of our grandfather's watch but not his clothes, given at last to a charity by our widowed grandmother.
Animals, however, feel many of the same things we do, including fear, pleasure, and pain. And as they our pets are essentially in our care all the time, not only do they provide us love, but they also pull out of us the powerful desire to protect them, a desire that feels just like the desire we feel to protect our children. And sometimes in some circumstances, they pull other things out of us, too. In nursing home residents, for example, studies have shown that regular animal visits decrease levels of depression and fatigue.
Does it matter that our pets can't speak English? They communicate clearly in so many other ways, by rubbing up against us so we'll scratch their ears or by rolling over onto their backs, paws up, for us to scratch their stomachs. Does it matter that they won't go to college or have a successful career? Watching them learn to run after a ball we throw and trot back to us with it firmly trapped between their jaws makes us proud, too.
No one should judge anyone for the attachments they form, whether they're to another person, a pet, or a piece of metal. Our attachments aren't just to these things but to the way these things make us feel. This is what we spend most of our time doing: feeling things about other things. We care. We love. We suffer. And no one's love or suffering is made more or less special by the object of its devotion.
I found myself in the midst of my tears for Minnie loving my wife all the more for her generous capacity to love that little gray creature, helpless before us and the vet who came to end her life. I could see my wife's conflicting desires playing across her face as we made the decision, her desire to protect Minnie and keep her safe in direct opposition to her adult's knowledge that she could no longer do so, that by keeping her alive we would only be prolonging her dying.
When it was over, the vet left us alone with Minnie to say our final goodbyes. My wife stroked her fur while I dried my tears and wrote him a check for his services. Then he gently wrapped her in a covering and took her away.
My wife still hasn't entirely recovered. I don't know if she ever will.
Next Week:  The Problem With Alternative Medicine