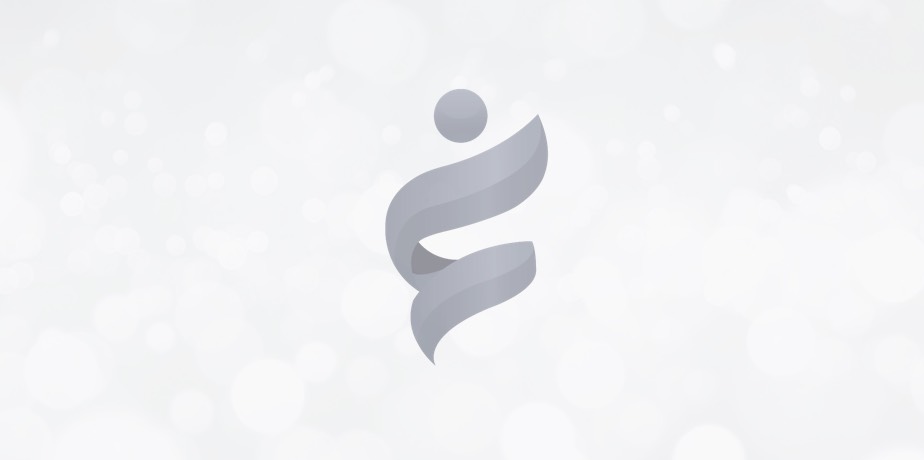 Tribute To A Patient
---
For a doctor, every patient death is unpleasant.  My first thought when it happens to me is always, "What mistakes did I make?"  I go back through the sequence of events that led up to my patient's death and ask myself if, given what I knew at each point along the way, I should have thought differently, acted differently or more quickly, or called for help sooner.  Only once I finish this exercise and I've thoroughly assured myself my patient didn't die, or even die sooner than he or should would have, because of me can I then move on to grieve for the person that was lost.
I've had the privilege to care for a number of people I've found remarkable for a number of different reasons:  some because of their intelligence, some because of their accomplishments (my practice has included a few Nobel Prize winners), and some because of their buoyant personalities.  But in the last little while I lost a patient who was special for an entirely different reason than any of those, a patient who upon reflection I've concluded wasn't just one of my favorites but in fact one of the most quietly remarkable people I've ever known.
Her name, her daughter has given me permission to reveal, was Joan (to this day I'm not sure if I ever pronounced her last name correctly—though if I'd said that to her I'm sure she would only have laughed and said I always did it fine, whether I did or not).  She had a long list of challenging medical problems that included chronic renal failure, congestive heart failure, diabetes, and a chronic cough I could sometimes control but was never able to resolve.
The cough bothered her the most, I think, though she'd mostly only mention it when I specifically asked about it, knowing I was doing my best to treat it and had little else to offer after the initial work up—and knowing, too, I kept trying to think of new ideas to control it anyway.  When she did reply that it was worse, she'd often dismiss it as "just her cough," as if embarrassed to draw attention to my inability to make it go away.  "I'm dealing with it," she'd often tell me with a smile.
She hated complaining (at least, to me—I don't know if she treated her daughter, who came with her to see me as often as her schedule would allow, the same way).  She'd answer my questions about the details surrounding her troubles honestly, though, and always accept with a particular grace whatever answer I had for her, whether it was, "I have just the thing," or "There's not much I can do about that."
At the end of our visits, she'd always ask me how I was.  And she'd want details.  When I got married, she'd ask about my wife (this after buying us a wedding gift and subsequently yearly anniversary gifts as well).  And when I had my son, she'd ask about him.  Especially about him.
Every Christmas she baked me a red Santa Claus cake and bought me a jumbo-sized container of salt-free cashews, upon which my wife and I would feast for days until we were both sick.  I think she gave me those gifts 11 out of the 12 years I cared for her.
No matter how often the medical system in which I worked failed her—a lost lab slip, a longer wait than necessary or appropriate, a problem with a prescription—she never had a negative word to say about anyone.  She always assumed people were working hard to do a good job and always expressed appreciation for it.  She never demurred from acknowledging when someone had made a mistake but always did so in a forgiving way, in a way that implied she believed next time things would go better.  She saw the good in others because that's what she looked for, only occasionally displaying uncharacteristic disappointment when she could find no other explanation for someone's bad behavior besides a lack of caring.
For lack of caring was the one thing for which she seemed to have little tolerance.  The subject didn't come up often, but every once in a while we'd discuss current events, and when the story was about someone's poor treatment of someone else, she would usually just shake her head and murmur, "I just don't understand it" as if, though wizened by 78 years of living on this planet, she truly didn't.
Of course, I only knew her as a patient, so the full dimension of her life and character remained unknown to me.  Like all human beings I'm sure she had her bad days when she was grumpy, but I never saw them.  She was one of the few people who consistently made me feel good every time I talked with her, even though our conversations were mostly about her complaints (I always had the feeling I was the only person to whom she confessed them.  "I don't want to be a bother," she would always say just before reluctantly admitting something was bothering her).  She just had a grateful way about her that always stood out, a way that made me think about how we all role model behavior for one another all the time.  And how truly rare consistent compassion is.  Sometimes, after failing to treat a patient as kindly as I should have, I've been surprised to find a mental picture of Joan popping into my head, her image reminding me gently that I could have done better, that I had no real excuse for treating anyone differently than the way I did her.
Joan was a gentle woman of no outstanding accomplishment or contribution of which I was aware who nevertheless, I'm reasonably confident, made everyone with whom she came in contact feel cared about.  Everyone's death leaves a hole in the lives of more people than they would have known, and frankly I'm a little surprised by the size of the hole Joan's death left in mine.  But I'm glad I knew her.  And I sure do wish she was still around.
Next week:  How To Communicate With Your Life