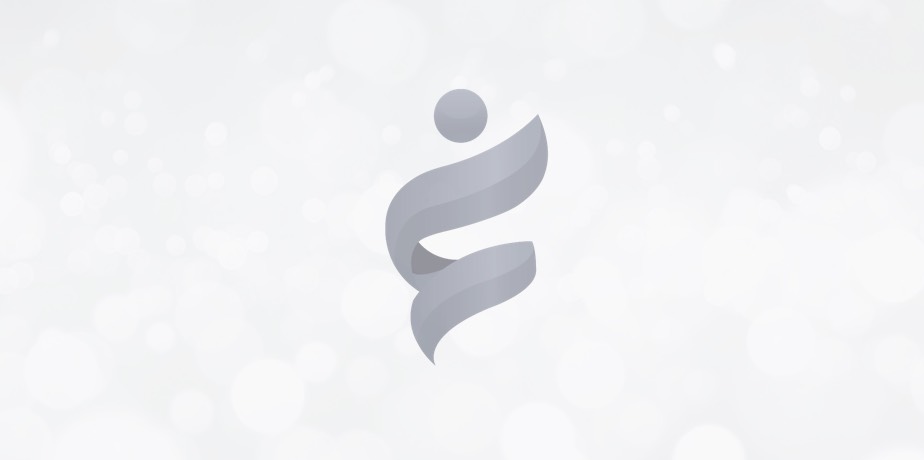 Transitioning To Illness
---
Sickness, in Buddhism, is considered one of the four inescapable sufferings of life.  I've described some of my own misadventures with it in a previous post, Overcoming The Fear Of Death, in which I faced two potentially life-threatening problems.  I recovered from both completely without any residual or long-lasting harm to my health, but recently a far less serious illness has, ironically, been able to challenge my self-concept as a healthy person far more than did my almost dying.
Months ago, I developed a mild pain in my right knee. It was just bad enough to prevent me from being able to jog.  I began to rehabilitate it immediately but found doing so actually made it worse.  So I stopped and began a regimen of enforced rest.  I started using elevators everywhere I could, walking up and down stairs one step at a time by bending my left leg only, and propping my right leg up to keep my knee in the extended position whenever I would sit.  But it refused to improve.  A plain x-ray failed to reveal any abnormality.  So I had an MRI done, which showed degeneration of the cartilage under my kneecap, located just in the position I feel the pain.
When I talked to my own primary care physician, he told me what I already knew:  there's likely no getting better from this.  He suggested I find another form of aerobic exercise.
ACCEPTING NEW LIMITATIONS
I found (and frankly still find) this necessity discouraging for the following reasons:
I like jogging.  I've been doing it since I was in high school.  I love moving my body that way, getting into a steady rhythm of breathing and stride.  It's convenient (fitting into my busy schedule quite well), it's an activity my wife, son, and I can all enjoy together.  It keeps me physically fit.
Jogging supports my belief that I'm still invincible.  This, of course, is an illusion, one that was already shattered by the serious illnesses I mentioned above.  But activities that aim to make me more physically capable are my way (as they were my father's before me) to spit in the face of the inevitable decline we almost all must face before we die.  Though I can certainly find another exercise to take its place, still…
…not being able to jog due to what may be a permanent injury has changed my self-concept.  I now must face evidence on a daily basis that I'm mildly unwell (of course, I'm well aware how minor an affliction this represents compared to those afflictions that others endure—see below).  I'm now faced with accepting I can no longer do something I want to do because of illness.
So often, as a physician, I make new diagnoses of chronic conditions and find myself prescribing medications that my patients must begin taking indefinitely.  Often they resist.  In response, I explain that while I understand their reluctance, to my way of thinking we should all count ourselves lucky that we now have so many medicines available to treat debilitating conditions—conditions that in the past would have caused far more disability than they do now.
Yet, now especially, I understand my patients' dismay at having to take them.  It's not just the bother of having to summon up the discipline to take them regularly.  It's that having to take them represents a transition from being "healthy" to "ill."  Being forced to confront that transition, even apart from the effects of the illness itself, can take a lot out of you.
Toni Bernhard, a long-time reader of this blog, has written a wonderful book called How to be Sick (disclaimer:  I receive no remuneration for mentioning it here; I just liked the book) that addresses how to manage the burden of a serious, debilitating illness (one far worse than my knee problem).  Though she and I practice different forms of Buddhism, I found her book full of wise ideas and suffused with a powerful determination not to be defeated by her new limitations.
HOW TO CONTINUE TO ENJOY LIFE WHEN ILL
Toni devotes her entire book to this subject, providing a level of thought and detail I can't reproduce here.  I will say, however, that in general our spirits can be disconnected from our physical decline.  We may suffer chronic fatigue, disability, and even pain, but we don't need to let these problems claim our lives.  It may require a resetting of our self-concept, an acceptance that our bodies experience wear and tear and breakdown as we age, and that these events not infrequently require us to change things about our lives we don't want to change.  I may no longer be able to be a runner (though the jury is still out).  Yet if this is my future, then so be it.  I'll work actively to let go of that aspect of my previous life and embrace what my future life allows.  I'll be creative and see what new activities I can come up with to replace the old ones I lose.
Life is change—and while often frightening or disappointing, it's often not the disaster we first judge it to be. Maybe, for example, I'll find an exercise I like even more than jogging, one that provides me an even better workout. Maybe I'll only be able to find an inconvenient but equal substitute. But I refuse to be defeated by my new limitation. It is a limitation—no use lying to myself about that. But every obstacle is an opportunity in disguise, even if I don't see that opportunity today, as long as I refuse to be defeated. I acknowledge I've become "sick," but I refuse to cave in to a self-concept that admits my life must change inevitably for the worse.
Next Week:  When The Love Of Your Life Doesn't Love You