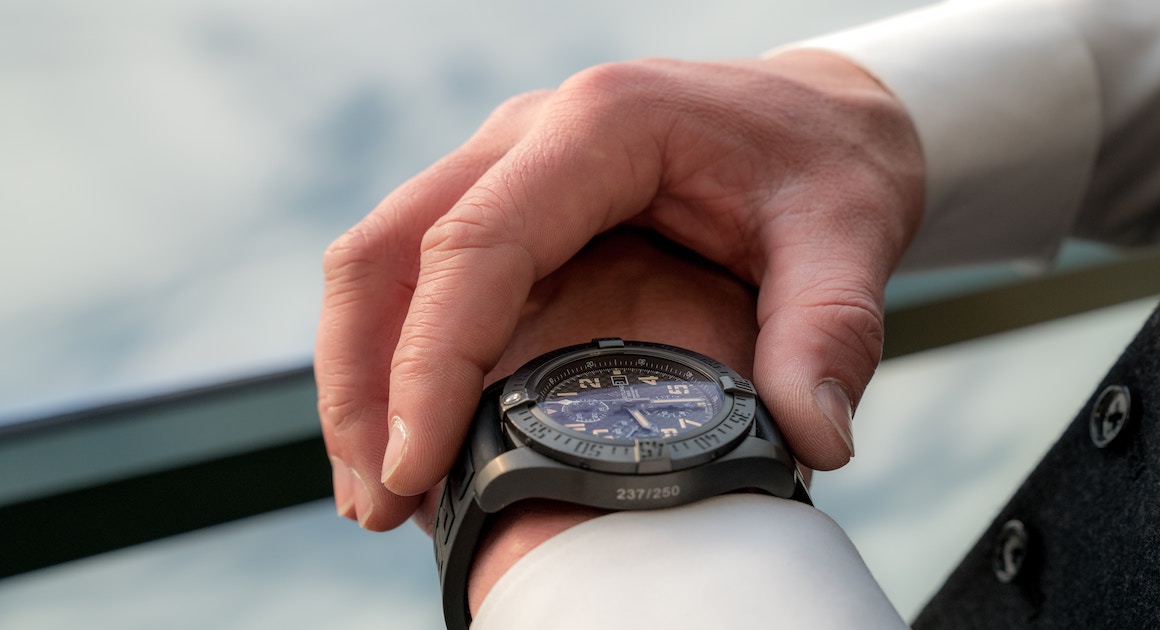 Cause for Concern
---
Perhaps you've seen the reports—or the incredulous editorials—addressing what little time doctors spend with their patients. Though they serve as the foremost authorities on our health, doctors spend mere minutes with us each year (often less time than we spend filling out paperwork or decoding benefit plans). One study found the median length of visits to be 15.7 minutes, with median patient talk time at 5.3 minutes and doctor talk time at 5.2 minutes.
In these brief encounters, what subjects could possibly be covered in any detail? Considering the many important threads that make up an individual's health and wellness and inevitable questions about oddly persistent rashes and dull aches between the shoulders … how much is left unsaid?
In a recent survey of 3,000 Americans, we investigated the following question: Do doctors adequately address with their patients the leading causes of death in America?
We divided our analysis into two respondent groups, ages 15-44 and 45-64, and focused on the most preventable causes of death. Whereas ovarian cancer in a 74-year-old woman is difficult to prevent, premature deaths by drug overdose and traffic accidents are less so.
We asked patients to consider carefully which subjects their doctors have raised in conversation with them and to what degree.
The graphic below connects the top ten causes of death in America for people ages 15-44 with the results of our study, which indicates what percentage of patients have had any discussion with their doctor about a given subject.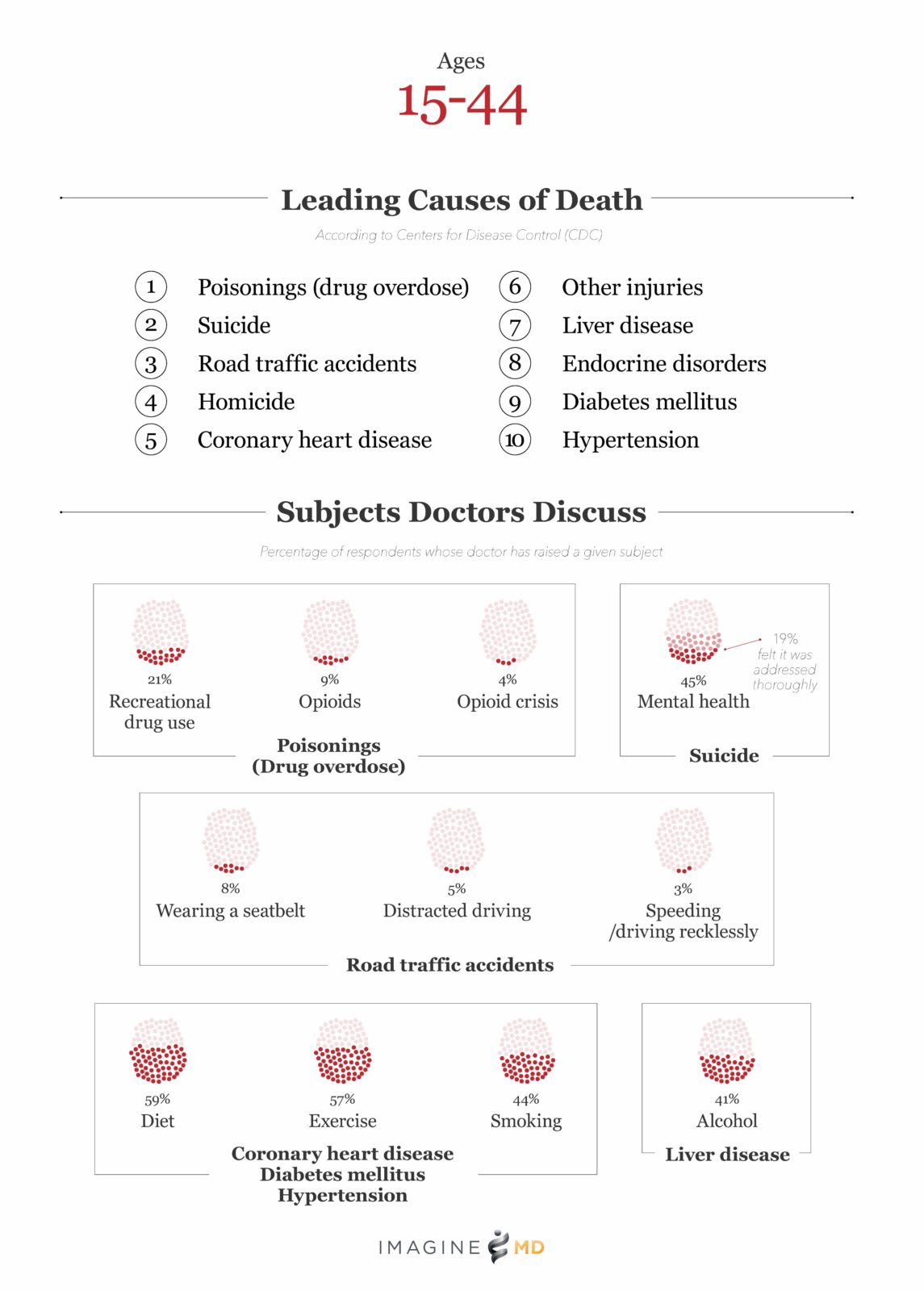 The opioid crisis has been a national epidemic for several years now. As Dave Chase argues in his new book, The Opioid Crisis Wake-Up Call, the causes of this crisis are complex. Yet certainly the fact that fewer than 1 in 10 Americans report that their doctors have raised the subject with them represents a significant failure of the healthcare system to address it.
And what about traffic accidents? Doctors aren't expected to be babysitters, but what else is the act of wearing a seatbelt if not a preventative health measure? And why aren't doctors raising the issue of distracted driving, just as they surely raised the issue of cigarette smoking in decades past when the dangers of tobacco first became clear?
Yet perhaps none of the data casts these tragically rushed visits in a harsher light than the lack of memorable, explicit discussion around subjects like diet, exercise, and stress. When even the most basic fundamentals are glossed over, what's left?
In the second half of our analysis focused on ages 45-64, we saw the same evidence of neglected fundamentals. Look no further than this: in a group where coronary heart disease is the most common cause of death and people are often in the thick of "midlife crises," demanding careers, and intense family demands, the subject of "stress" gets raised in less than half of doctor-patient relationships.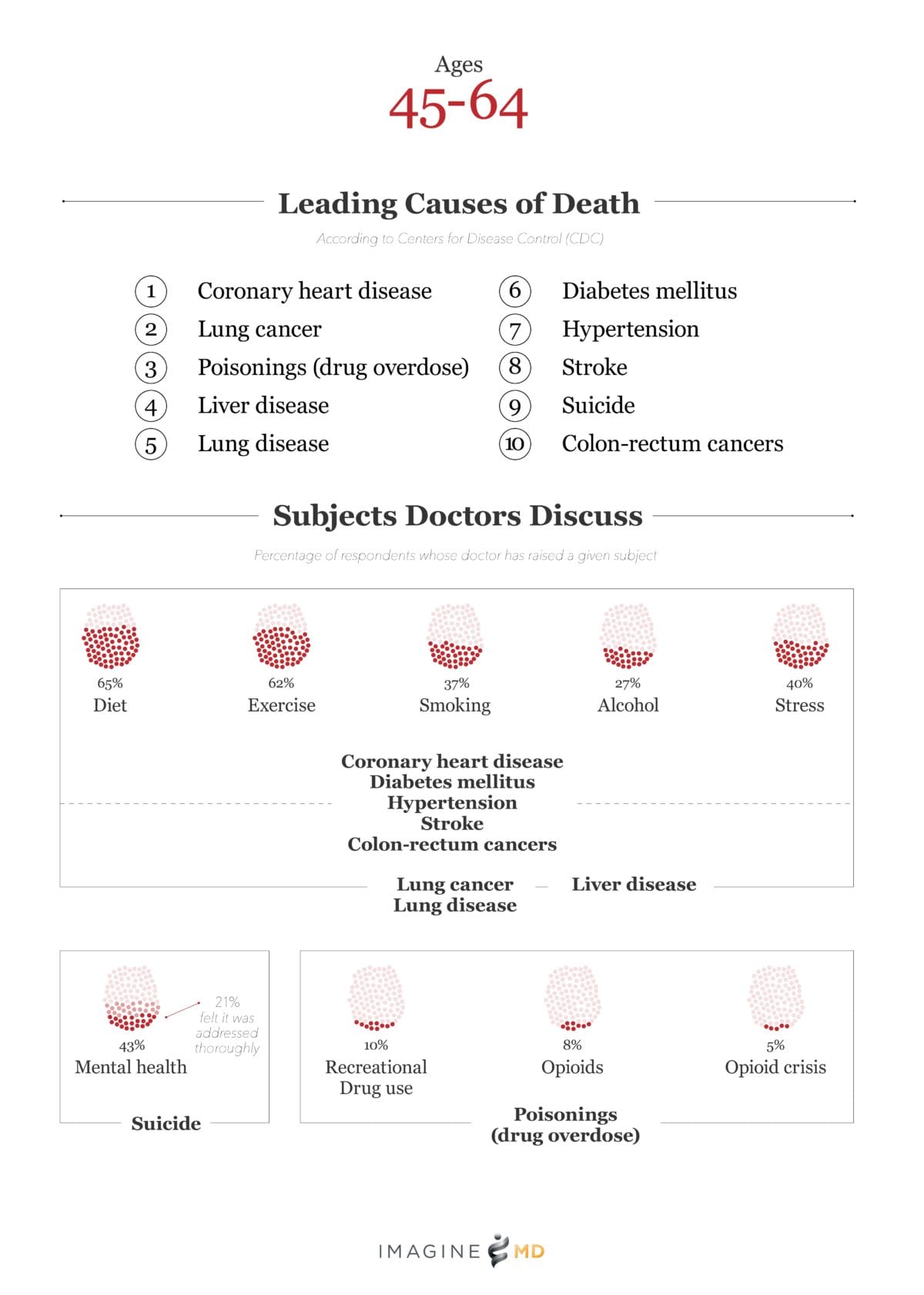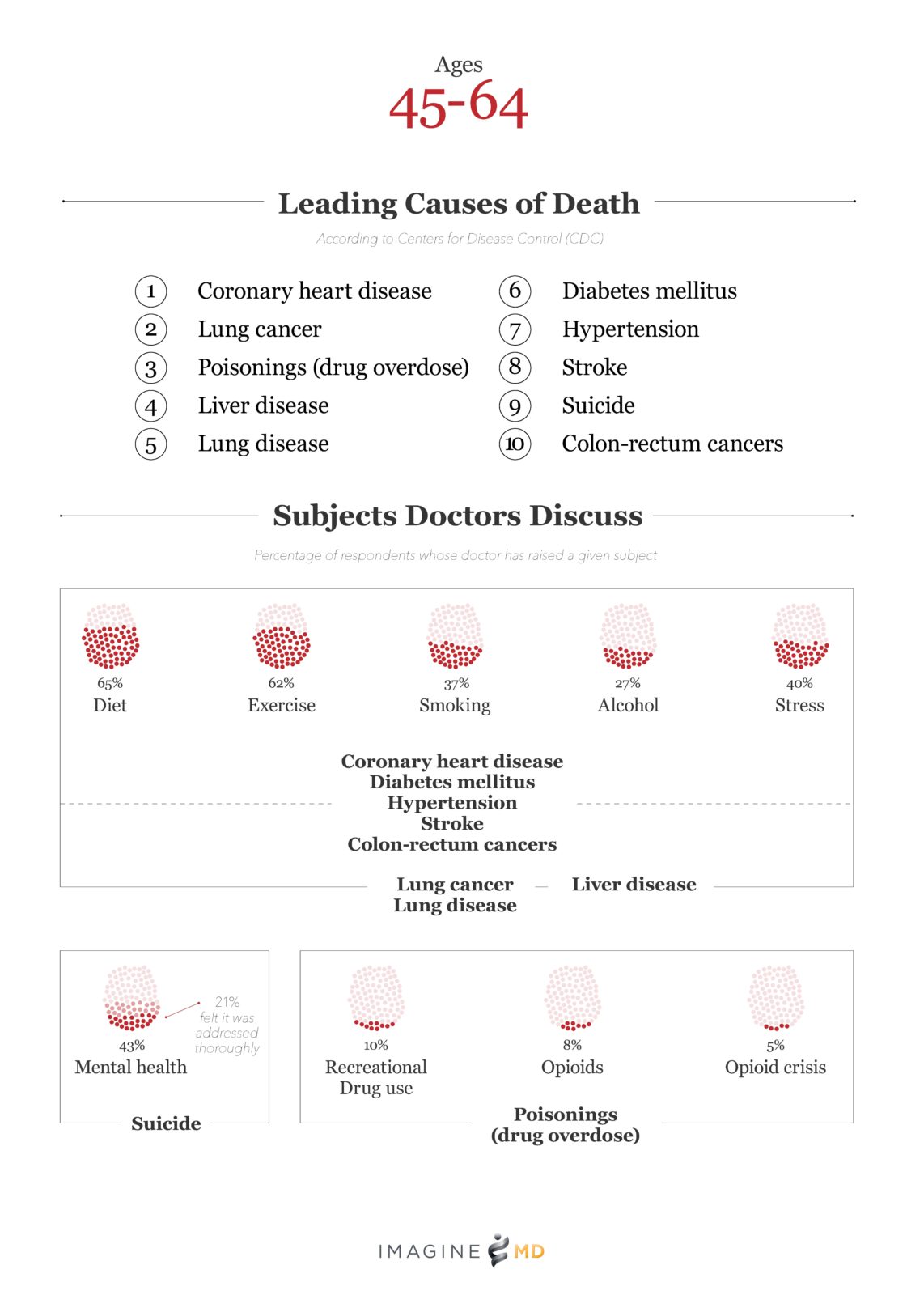 The bottom line is that doctors across America are routinely failing to engage their patients in dialogue around issues that have the greatest impact on their patients' health. The reason for this is as obvious as it is distressing: primary care doctors in fee-for-service medicine simply have too little time to spend with patients. They have too little time to even raise these subjects, much less spend the time and attention it takes to have an impact on their patients' behavior in a meaningful way. If America wants to change its health as a society, it needs to find a way for its primary care physicians to spend more time with their patients. It needs to embrace direct primary care.
[jetpack_subscription_form title=" subscribe_text='Sign up to get notified when a new blog post has been published.' subscribe_button='Sign Me Up' show_subscribers_total='0′]