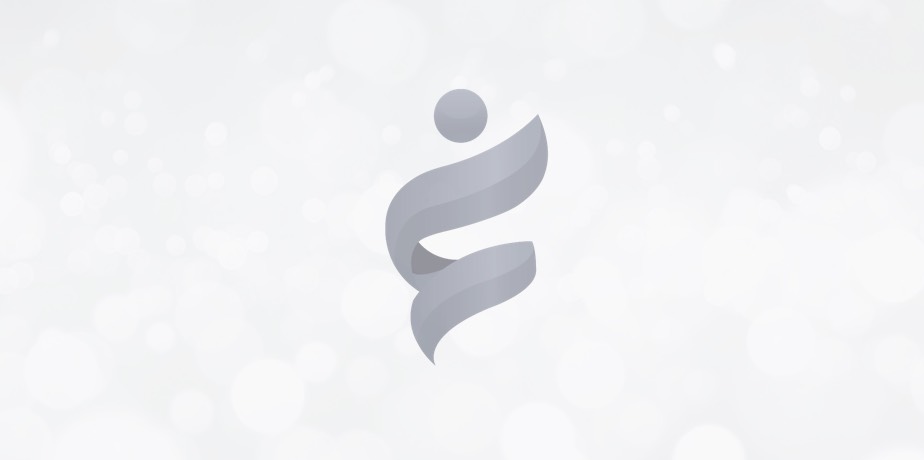 How To Thwart Panic
---
I've had one panic attack in my life.  It happened when I was a first-year medical student and taking my first biochemistry mid-term exam.  Everyone agreed that all our teacher's lectures had been virtually incomprehensible.  And unlike most of my classmates, who'd majored in biochemistry or biology in college, I'd majored in English, so the material was almost all entirely new to me.  I remember opening the test, reading the first question, and thinking I had no idea what it was even asking.  So I turned the page to the second question—only to find myself equally at a loss.  I read all seven questions in turn, each time thinking that I'd be able to answer the next one, until I reached the last one and realized I couldn't answer any of them.
This had never happened to me before.  I realized that, for the first time in my life, I was about to fail an exam.  I broke into a sweat and my heart started pounding.  I looked around the room in a panic, hyperventilating, feeling dizzy.  My best friend, sitting next to me, noticed my distress and whispered with a concerned expression, "What's wrong?"
"I can't answer any of the questions," I whispered back.
"Try," he said firmly.
I felt as if I was in mortal danger and struggled with an impulse to leap up and run out of the room.
"Calm down," he told me sharply.
WHAT IS PANIC?
What a full-blown panic attack feels like is difficult to describe to those who've never faced one.  Adrenaline surges through your body, readying it for a flight-or-fight response, producing a cascade of physical effects:  sweating, palpitations, dizziness, and tremulousness.  A pervasive sense of doom grips you, making concentration and even rational thought nearly impossible.  Think of the fear you may have experienced prior to delivering a speech and multiply it by a factor of ten.  People who suffer from panic attacks regularly will tell you that being in the middle of one makes them feel like they're about to die.
WHAT CAUSES PANIC?
Panic is always seeded by a thought.  It may be a thought about a small pain in your chest, or that this plane you're on isn't safe, or that you're going to fail a biochemistry exam.  A thought that leads you to believe you're trapped in an acutely life-threatening situation (whether physically life-threatening or emotionally life-threatening) from which you have no chance of escape.  It's the compounding of that last belief with the first belief that often leads to an autonomic response, generating many of the symptoms I mentioned earlier.  These symptoms then lead to a belief that something is wrong with you physically—something that might be serious enough to kill you.  This fear serves only to intensify the physical symptoms, which in turn reinforces and intensifies your fear and conviction that you're in physical danger—which cycles into full-blown panic.
Or, you don't find yourself focusing on the physical symptoms but rather on the life consequences that you expect will follow from your inability to extricate yourself from your current predicament.  I wasn't worried I was in physical danger when I panicked during my exam.  Rather, I experienced the following rapid cascade of thoughts:  if I failed the test, I'd fail the course, and if I failed the course, I'd fail out of medical school, and if I failed out of medical school, I wouldn't become a doctor, and if I failed to become a doctor—what would I do?  Irrational as it was, that last thought—the abrupt belief that I had no future whatsoever—immediately tethered itself to the likely possibility I was about to fail a test and held me in its grip without mercy.  It engulfed my entire thought process, filled me with dread, and igniting my panic.
WHAT CAN WE DO TO STOP PANIC?
To abort severe, recurrent panic attacks often requires medication.  But short of that, several techniques can be useful:
Carry anti-anxiety medication with you.  Patients often report that simply having an anti-anxiety medication on their person often itself obviates their need to take it when they encounter situations that typically cause them to panic.  One explanation for this is that the cause of panic isn't merely facing a potentially life-threatening obstacle but feeling as if you have no solution to resolve it.  That you have no way out.  Though a pill won't remove you from the situation that threatens to induce panic (e.g., being in an airplane or being unable to answer a single question on a biochemistry exam), it will relieve the awful feelings that such circumstances stir up—and knowing you have a way at least to control those feelings often becomes the solution itself that controls those feelings.
Don't fight panic—accept it.  If I tell you now not to think of an elephant, what happens?  You think of an elephant.  And often the more you try not to think of an elephant, the more you do.  In the same way, by making the suppression of panic your goal, you end up focusing on it more and paradoxically making it worse.  A far better technique is to try to distract yourself from your panic.  A good first step toward this aim would be to separate yourself from your panic.  Think of your feeling of panic like a hunger pang that you acknowledge but simply choose to ignore.  You might dialogue with yourself this way:  "Boy, am I ever panicked right now.  I can feel it moving through me very strongly."  "Moving through me" are the operative words.  Imagine your panic as a wind blowing over you.  All you need to do is wait for it to stop.
Rate the severity of your panic moment by moment.  Nothing bounces you out of an experience more quickly than being forced to rate its intensity on a scale of one to ten.  Think of how you'd feel if, in the middle of making love, your partner stopped you and asked, "So, on a scale of one to ten, how's this going for you?"
Look for mistakes in the thought process that led you to panic.  Assumptions underlie the beliefs that lead to panic (e.g., the plane you're on has a high likelihood of crashing).  Engage the rational part of your mind to stir up counterbalancing beliefs to fight your irrational ones (e.g., it's well known that flying is far safer than driving, statistically).
Desensitize yourself to situations that induce panic.  For patients who panic in specific situations (e.g., riding in elevators), therapists often employ the technique of habituation.  It's like getting allergy shots.  By increasing the "dose" or intensity of the panic-inducing stimulus gradually, people tend to become habituated to them and therefore less likely to panic.  You might begin, for example, by looking at pictures of an elevator until doing so ceases to induce panic.  Then you might stand several feet away from a closed elevator.  Then you might stand directly in front of one.  Then you might stand directly in front of one with the doors open.  Then you might stand inside one with the doors open with a companion.  Then you might take a short ride in one with a companion.  Then a longer ride.  Then a ride alone.  If you experience this kind of panic, it's probably best to work at overcoming it with a trained psychologist.
In the end, I did fail my biochemistry test.  But I didn't flunk out of medical school.  I applied myself, retook the test, and scored well, ultimately passing the class by a comfortable margin.  The experience taught me several valuable lessons, the most important one being this:  our minds cannot be trusted.  Often they can't help but leap forward to the worst possible outcome when we're confronted with even mildly threatening situations.  For this reason, we must remain on guard against our own negative impulses constantly, seeking always to become the master of our minds rather than allowing our minds to master us.
Next week:  How Touching Saves Lives