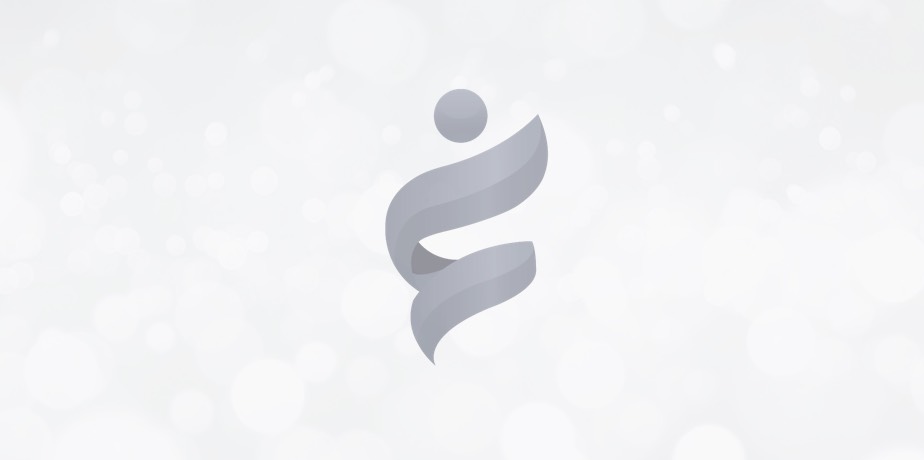 Do Liberal Policies Make People Happier?
---
Though I'm loathe to wade into any discussion of politics in a public forum—and at the risk of earning the ire of conservatives—I want to explore in this post an argument put forth by Professor Benjamin Radcliff in his new book The Political Economy of Human Happiness that policies typically associated with the political left lead to greater happiness for citizens than policies typically associated with the political right.
I recognize this is an inflammatory thesis, so let me begin by stating that I both endorse and oppose policies on both sides of the aisle. I therefore consider myself neither a Democrat nor a Republican but a true independent. That is to say, I don't have a horse in any political race or a bias for or against any particular policy that arises from an emotional connection to either party. I'm interested in data. If a policy can be studied and shown to have particular effects that are beneficial, then I support it.
The outline of Radcliff's book presents a carefully constructed argument. Chapter 1 "examines the historical and philosophical origins of the enduring conflict between competing ideological prescriptions for improving the quality of human life." Chapter 2 "examines more closely the nature of the market and its relationship to democracy." Chapter 3 "examines the abstract intellectual and theoretical disputes between the Left and the Right about which type of policies best contribute to human happiness." Chapter 4 "provides an introduction to the scientific study of happiness." Chapters 5 and 6 then "test hypotheses about the effects on well-being of the political programs of the Left and Right using real world data on the industrial democracies of Western Europe, North America, and the Pacific." Chapter 5 in particular "considers the fundamental issue of whether 'big government' contributes to, or detracts from, the quality of human life." Chapter 7 then "completes the empirical analysis of the political determinants of life satisfaction by shifting…to a case study of the United States." Chapter 8 concludes the book "with an appraisal of the implications of the empirical findings for both our theoretical understanding of subjective well-being and the perennial debate between Left and Right."
Radcliff's conclusions are straightforward:
"Big government" is more conducive to human well-being.
The quality of human life improves as the free market is more regulated.
The benefit of increased happiness is enjoyed by citizens of all socioeconomic statuses in countries with bigger government.
In sum, Radcliff argues, "people are happier in states whose government has in recent decades tended to be controlled by the Democratic Party, in that such control has allowed for the establishment of the progressive public policy regimes that are the most consistent with human flourishing."
What evidence does he have to support his claim that big government leads to more happiness than does small government (as Radcliff's book is well-referenced, I'll refer readers interested in the studies that support his claims to his book and won't reproduce them here)? First, Radcliff defines what he means by big government—namely a government: 1) that redistributes income to a politically determined group (the "welfare state"), 2) whose spending on public concerns beyond income redistribution (e.g., road maintenance, education, healthcare) is large, and 3) which taxes its citizens heavily.
He then discusses the evidence showing that the welfare state is effective at "improving the material conditions of life" and reducing poverty. This is important, he argues, because by reducing poverty, citizens are to some degree freed from constant worry over the future and what he calls the "rational obsession with the self." This results in an enlargement of social relationships and a decline in rates of depression. Importantly, Radcliff argues, the welfare state not only reduces poverty but also—and perhaps even more importantly—the fear of poverty. Ultimately, and not surprisingly, Radcliff argues that the welfare state is a great reducer of anxiety (at least among the lower socioeconomic classes), which itself is a great impediment to happiness.
Next, Radcliff argues that evidence exists to show that the welfare state also reduces crime and, again, the fear of crime, both of which likely function independently to increase the well-being of all citizens. He argues also that the welfare state reduces the propensity of poor citizens to exhibit a decay in adherence to social norms in general, which increases the happiness of both the poor and all those who associate with them. Finally, Radcliff argues that the welfare state increases a sense of agency, or autonomy, which studies suggest is crucial to happiness.
But how does the welfare state increase its citizens' sense of agency, especially when one could argue certain programs incentivize citizens to remain dependent on government and therefore would reduce their sense of agency? Radcliff argues that an effective welfare state spends money to "decommodify" members of the work force—that is, the effect it has of making people feel less like the commodities they are (e.g., labor). This, he suggests, is what directly increases their sense of security and agency, and he presents good data that argues that this is, indeed, what happens.
He looks also then at the total amount of governmental spending as a fraction of GDP as well as the share of GDP that a government collects as taxes to round out three measures of "big government" that he compares against data on life satisfaction of citizens from numerous countries across the globe. He further controls for variables that the psychology literature has suggested influence life satisfaction. While his statistical methods lie beyond the scope of this post, his conclusions are straightforward: the degree of decommodification is strongly associated with levels of life satisfaction, as is net level of governmental spending and level of taxation.
In fact, he suggests that the effects of decommodification on life satisfaction dwarf the effects of variables traditionally believed to be the most influential (marriage and avoidance of unemployment, to name just two). Even more surprising is that statistically speaking the effects of decommodification on life satisfaction are nearly as great for wealthy citizens as for poor ones.
His data, however, only show an association between liberal policies and greater well-being of a country's citizens. Could the direction of causality be opposite to what he argues? That is, are people who are happier to start with more inclined to be liberal and thus create big government? He answers this question by citing other research (his own) that suggests greater well-being doesn't foster support for more liberal policies. In fact, it seems other research suggests the opposite, that happier people tend to be more conservative, even when controlling for income! (It's a neat irony if true: you're more likely to be happy both if you live in a welfare state and yet disagree with that state's policies.)
Do liberal policies, then, make a country's citizens happier than conservative policies? I think with regard to the specific policies Radcliff analyzes, there exists a good chance they do. However, it seems quite hard for me to imagine such policies are the sole, or even main, determinants of well-being. The notion that agency, or autonomy, is important—and perhaps even primary—to happiness is strongly supported by the psychological literature. But is decommodification the main determinant of agency? This is far from proven. Further, can people be happy in states whose government is "small"? It seems the answer is certainly yes. On the other hand, if Radcliff's thesis is to be believed, all other things being equal, it just might be easier to be happy in a state that—in some ways, at least—leans to the left.