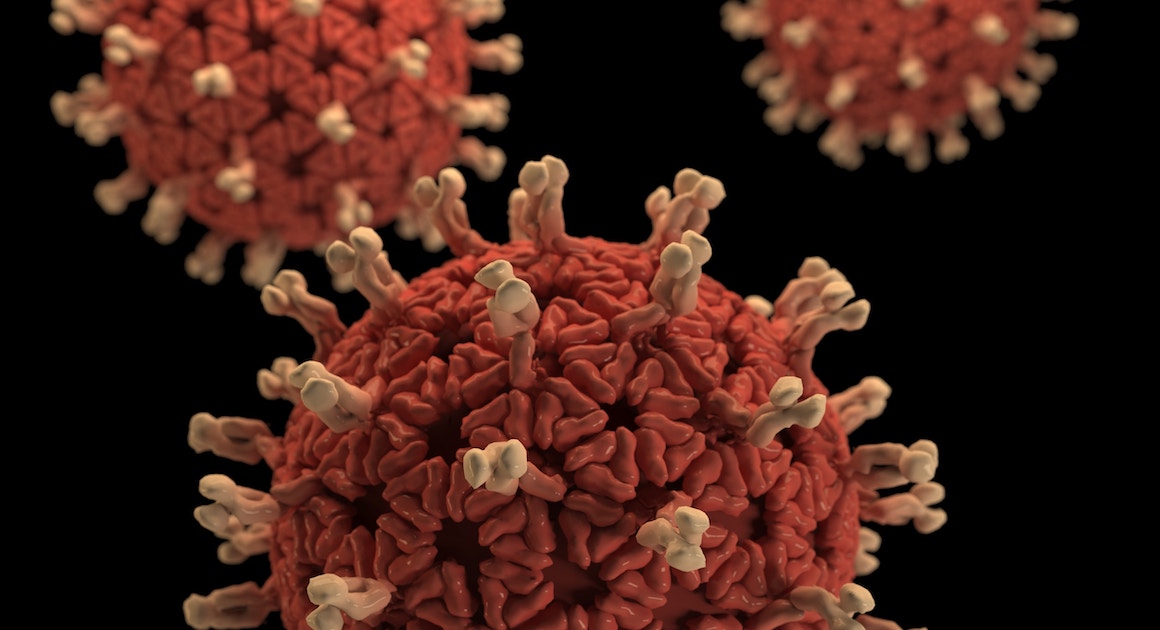 Coronavirus Feb 2020—Part 1 What We Know So Far
---
By now, everyone has heard of an outbreak of a respiratory illness caused by a new coronavirus named 2019-nCoV that began in Wuhan, China. Initially, patients diagnosed in Wuhan with the new coronavirus had some identifiable linkage to a large seafood and animal market, which suggested animal-to-human transmission. More recently, however, people have contracted the illness without having any relationship to that or any other animal market, suggesting that human-to-human transmission is now occurring. It also appears that people can transmit the virus to others before showing any symptoms of the disease.
It's not yet clear what the route of transmission is. So far, it seems that transmission occurs with close contact with an infected person (6 feet or closer) when that person coughs or sneezes, spreading from person to person much like influenza. It's not yet clear if someone can contract the illness by touching an object on which the virus sits, like a doorknob, and then touching their mouth or nose. However, as 2019-nCoV is to some degree similar to the virus that caused SARS, which survives poorly on inanimate surfaces, touching objects may not represent a significant means by which the virus is transmitted. Therefore, receiving packages from China does not likely pose a threat.
People who've contracted the virus have had varying reactions. Some have had few symptoms, while others have become severely ill and died. The symptoms include: fever, cough, and shortness of breath. Currently, the CDC believes symptoms can occur as early as 2 days after exposure or as late as 14.
There is currently no treatment other than supportive care for people who contract 2019-nCoV. Antibiotics are not indicated for viruses. There is also no vaccine to prevent infection. Unfortunately, this outbreak is occurring during a time when other viruses, including influenza, are at a high point in the population, so identifying infection with 2019-nCoV on the basis of symptoms alone is impossible. To prevent contracting 2019-nCoV, or any virus, the following steps are considered useful:
Wash your hands often with soap and water for at least 20 seconds. Use an alcohol-based hand sanitizer that contains at least 60% alcohol if soap and water are not available.
Avoid touching your eyes, nose, and mouth with unwashed hands.
Avoid close contact with people who are sick.
Stay home when you are sick.
Cover your cough or sneeze with a tissue, then throw the tissue in the trash.
Clean and disinfect frequently touched objects and surfaces.
If you become sick with any symptoms thought to be due to a virus:
Isolate yourself from contact with others, especially others in your home.
Call us for advice about supportive care.
Do not go to work.
If you can't isolate yourself from others, wear a mask.
Cover your coughs and sneezes with the inside of your elbow or with a tissue. Throw out the tissue.
Avoid sharing household items like glasses, toothbrushes, eating utensils, towels, and so on.
Avoid contact with pets.
Currently, the only people we should suspect might be infected with 2019-nCoV are people who have traveled recently from Wuhan or had close contact with people who've traveled from Wuhan. As of Jan 31, 2020, 6 people in the U.S. have been confirmed to have 2019-nCoV, while 121 cases are pending (114 suspected cases have turned out not to be 2019-nCoV). The states in which cases have occurred thus far are Washington state, California, Arizona, and Illinois. There are, however, 36 states with patients under investigation. Currently, the virus is not spreading through communities so the risk of catching it in the U.S. is very low. While the data is still evolving, the current statistics suggest the risk of dying from 2019-nCoV is 2% (contrast that to the risk of dying from influenza last year, which was 0.1%, a statistic that included patients who received a flu shot, which has been shown to save lives).
Bottom line: This is a rapidly evolving situation, but the risk of contracting 2019-nCoV is currently quite low. The CDC is actively monitoring and responding to the situation, taking steps to prevent the infection from spreading into the population.
[jetpack_subscription_form title=" subscribe_text='Sign up to get notified when a new blog post has been published.' subscribe_button='Sign Me Up' show_subscribers_total='0′]